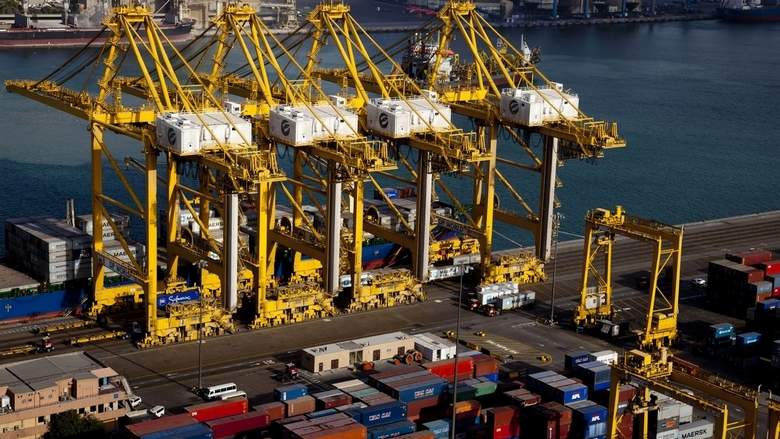 Dubai plays a dynamic role in trade between Middle East and rest of the world
Dubai's gross domestic product (GDP) grew by 2.6 per cent or Dh10 billion to reach Dh389 billion last year, with the wholesale and retail trade and transportation and storage sector leading the pack.
According to figures released by the Dubai Statistics Centre (DSC) on Saturday, the wholesale and retail sector contributed 26.6 per cent, or Dh103.6 billion, to Dubai's real GDP. The transportation and storage sector's contribution to the total growth achieved was 18.5 per cent in 2017. It contributed Dh46.1 billion last year as compared to Dh44.1 billion in the previous year.
Arif Al Mehairi, executive director of Dubai Statistics Centre, said total imports and re-exports grew by 2.2 per cent, which can be attributed to a growth in industrial inputs and capital goods.
The IMF had forecast 3.3 per cent growth for Dubai for 2017 and 3.5 per cent for 2018.
Monica Malik, chief economist at Abu Dhabi Commercial Bank, said the growth in transportation and storage was supported by a pickup in global growth and trade.